Scholarship Recipient – A Profile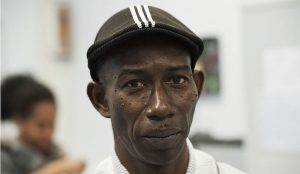 Souleymane Sagna from the human rights organization Raddho (Dakar, Senegal) was a 2017 scholarship recipient of the CrossCulture Program offered by the Institute for Foreign Relations (ifa) in Stuttgart. fka – Freundeskreis Asyl e.V. served as Mr. Sagna's host organization and enjoyed working together with him.
You can read more about Mr. Sagna on ifa's website (in German).