Office BEA Mannheim-Franklin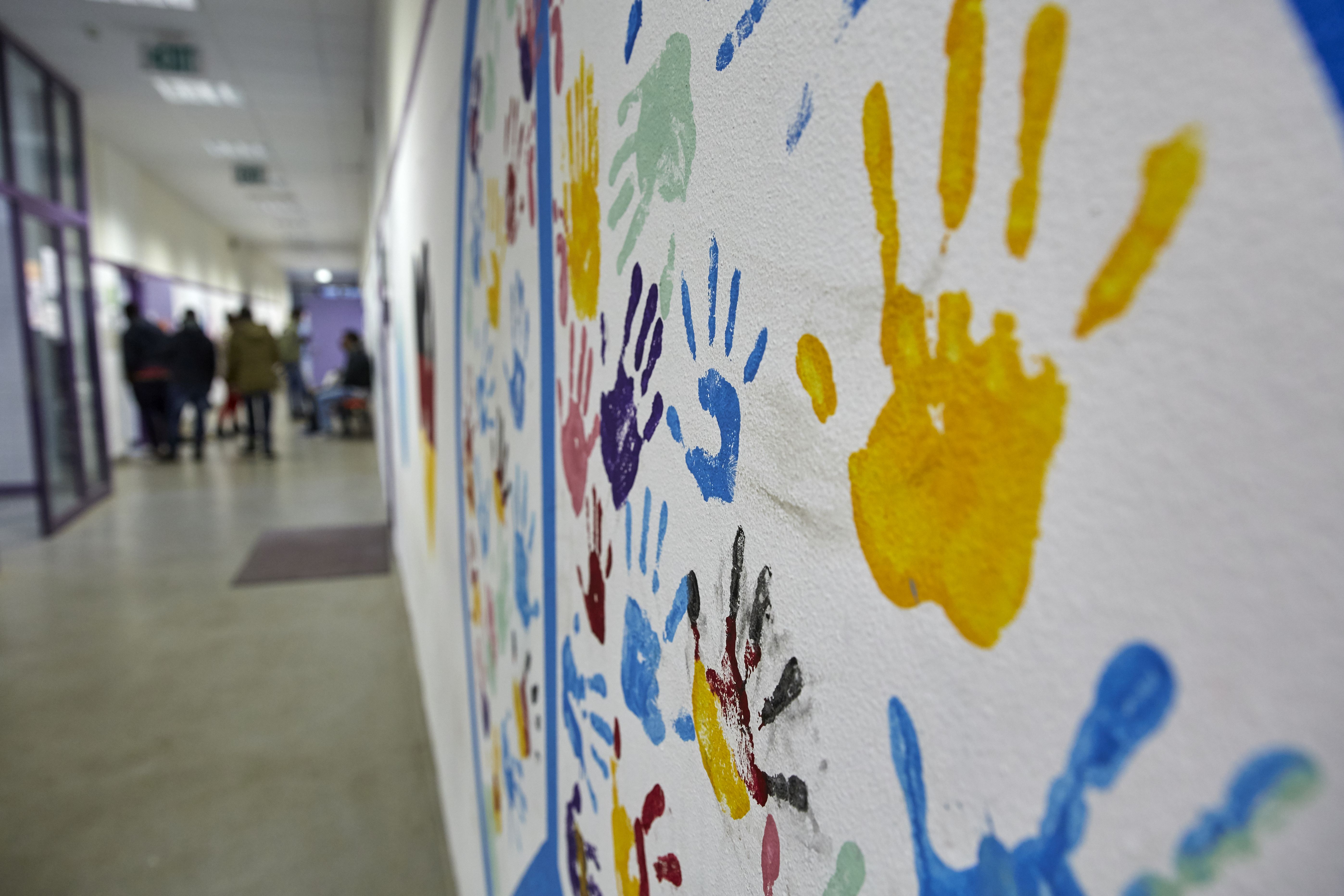 FKA in Benajmin Franklin Village
Since March 2015, fka has been present at the needs-based initial reception centre (BEA) in Mannheim-Franklin, providing independent procedural and social counselling. The site of the former US Army Columbus-Quarters can accommodate up to 6,000 people.
The fka consultation team consists of a diverse mix of individuals from various countries who have many different career backgrounds. Many have refugee and immigrant experiences themselves. Besides German, English and French, members of our staff also speak languages such as Farsi, Arabic, Kurdish, Ewe, Somali, Mandinke, Tigrinya, Amharic and more.
fka advisors clarify asylum proceedings and provide support in issues relating to family reunification, transfers to municipal housing placements, applying for birth certificates, and recognition of academic and professional degrees. We also offer health and pregnancy advising, women's consultation hours (twice a week), and free legal consultation.
Volunteers and cooperation partners help us support the needs of the BEA residents. German language courses for beginners take place daily from 10am to 12pm, and volunteers regularly organise field trips to Mannheim and surrounding areas. Currently we are setting up orientation courses with the support of the Federal Office for Migration and Refugees.
fka also participates in the Federal Program "People Strengthen People" which promotes partnerships between volunteers and refugees.
fka considers work with the city important; we maintain an open dialogue and host events in cooperation with Kulturhaus Käfertal (such as the event "Languages that bind us" for refugees and volunteers) and several congregations in the area. Weekly workshops for drawing, drumming, and theatre are conducted under the supervision of artists, and a weekly musical project is held for children and adults. Refugees also have the opportunity to create music through the educational rap collective "Who am I".
Our work follows the principles of empowerment and cooperation at eye level and is oriented towards our target groups. We promote projects created by refugees, such as the sewing shop. A state-sponsored bicycle workshop is also available to residents.
We supervise a residents' advisory board, an innovative concept that has existed at the BEA since October 2016. Chosen representatives of the various countries of origin voice the problems, interests and wishes of the residents to the regional council, the operator of the facility and the security services of the camp. Conversely, the representatives inform residents about new developments and official announcements, thereby acting as a bridge between both parties.